Spring is coming! So it's high time to get started. You want to clean out your cabinets, you're going on a cleaning spree. A brand new living environment completes the picture. In this article we will show you how to restyle on a small budget, using only 7 tips. Nice!
A fresh start in a new environment
If you are a little creative, you can use the tips we give you here to really change your interior completely. You will think you're in a new home, without actually having to move.
Tip 1: Clean up all the mess lying around
Pack a large box, two if necessary, and store all your rubbish, as well as photos, statuettes, other trinkets… You can figure out what to do with them later.
Tip 2: Choose a style
Think about the style you want for your living room and look critically at which things you can keep. Take into consideration that you can always change the colour using a new layer of paint. You'll realise you won't even have to change very much!
Tip 3: Go and take stock
Make a list of furniture and other things you need, such as paint, to shape your new interior. Then get started with your list. Ask family and friends or others who might be able to help you with items on your list. For the rest of your list, you can go to a thrift store or shop online!
Tip 4: Give yourself a gift
If you've managed to cheaply acquire all the "new" items for your living room, you'll probably be able to buy a gift for yourself.
For example a beautiful wooden accessory that will complete your new interior, something timeless and suitable to all styles.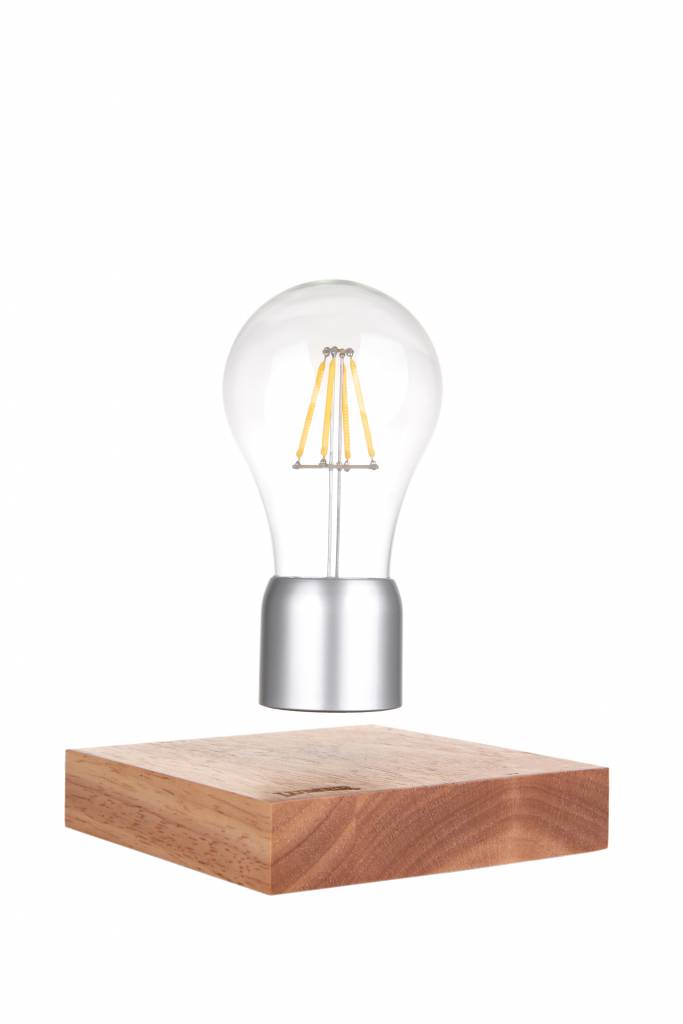 This Lumbr Air design table lamp is a real eyecatcher and will amaze your guests. A solid wooden base above which a crystal clear Edison LED lamp really floats! This lamp and other nice wooden gadgets can be found in the Lumbr webshop.
Tip 5: Be creative
Have you ticked off everything on your list? Then it's time to paint any furniture and lamps in the right colour. Don't forget to sand everything first, or at least clean it properly and treat it with ammonia, otherwise the paint won't stick.
Tip 6: Make a floor plan
When everything is ready to restyle, first make a floor plan on paper or on the computer. This way you can make an overview for yourself of how you want everything to look in the end. Don't forget to measure everything first, that will save you a lot of effort moving around heavy furniture.
Tip 7: Time for the new look
When everything is finally ready, it's time to rearrange your living room so you can enjoy your new interior. A fresh new start in your own home!